Mini Horse Road Boots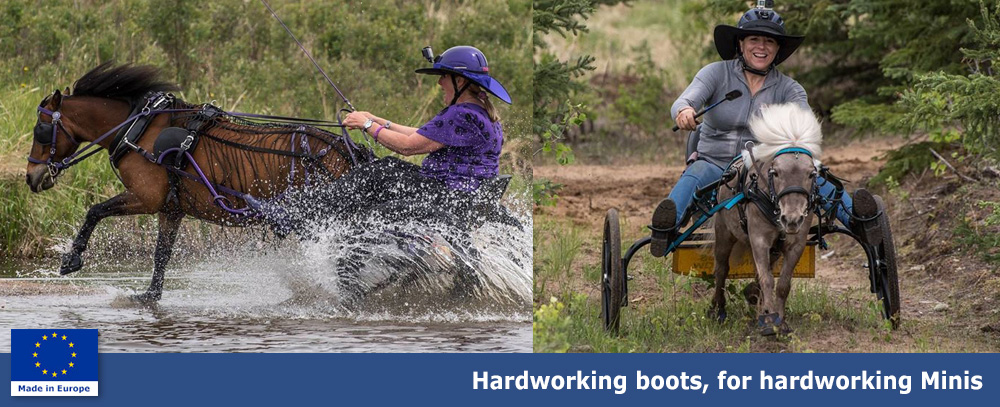 The Ultimate and All Terrain models of Jogging Shoes now come in sizes suitable for mini horse road boots. The boots have been designed and tested specifically for small equines and are lightweight performance boots that are built to last.
Are you looking for hoof boots specifically designed for minis & shetlands?
Does your mini needs boots for walking/driving on gravel roads?
Do you need boots that provide protection and stay on?
Do you need more traction on wet grass or in icy conditions?
Do you need a boot to keep a foundered horse more comfortable?
FEATURES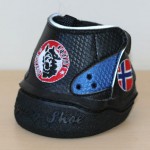 The Ultimate and All Terrain Equine Jogging Shoes are made using a high strength, carbon-look material that has superb durability and is easy to clean.
The upper is soft and flexible and features a new heel design which prevents rubbing. They are very durable and work with the hoof to allow full range of motion. (Click on the images to see a larger view.)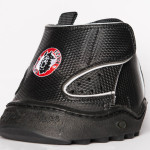 The Ultimate has a flexible sole that conforms to both the hoof and the terrain it is travelling over to give improved stability.
The All Terrain has a thicker sole which provides extra protection and more durability if you are doing lots of road work. It also has a deeper tread pattern which gives extra grip in off-road conditions and provides unbeatable shock absorption on hard surfaces.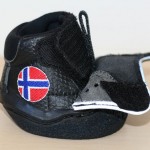 The fastening system uses a new patented velcro locking mechanism which ensures a snug fit and is very easy to use. This enables you to put the boots on and off in seconds with no fiddly straps or buckles. The double lock system ensure that they are very safe and secure so you can feel confident using the mini horse road boots in all terrain including water crossings and mud.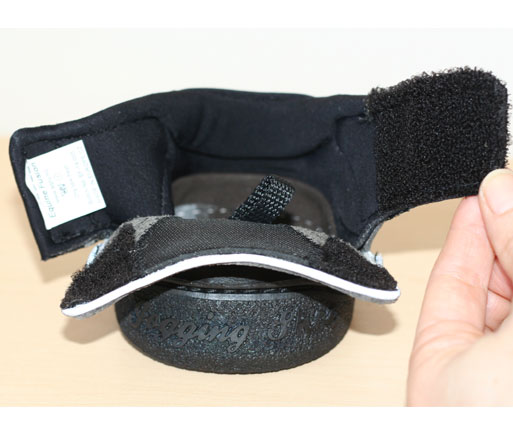 They can also be used as therapy boots for horses with sore feet from laminitis or abscesses. They also come in a Slim version for hooves that are more oval than round.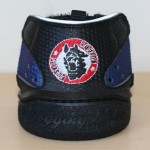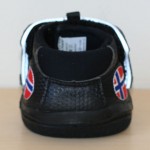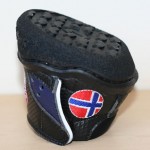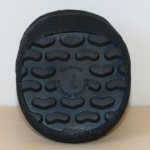 The smallest boot is a size 7 slim which fits a hoof that is 6.6 – 7.5 cm long by up to 6.35 cm wide. It is very small and fits only the tiniest of hooves.
Made in Europe to high standards so you can be sure you are getting a quality product.
They are sold as singles so you can custom fit each hoof and makes them the best choice for miniature horse driving boots.
Also suitable for weanlings.
Size 7 Slim: 6.5 – 7.4 cm length and up to 6.35 cm width
Size 7: 6.5 – 7.4 cm length and up to 7 cm width
Size 8 Slim: 7.5 – 8.4 cm length and up to 7.35 cm width
Size 8: 7.5 – 8.4 cm length and up to 8 cm width
Size 9 Slim: 8.5 – 9.4 cm length and up to 8.35 cm width
Size 9: 8.5 – 9.4 cm length and up to 9 cm width
Size 10 Slim: 9.5 – 10.4 cm length and up to 9.35 cm width
Size 10: 9.5 – 10.4 cm length and up to 10 cm width
Available in larger sizes for ponies and horses too!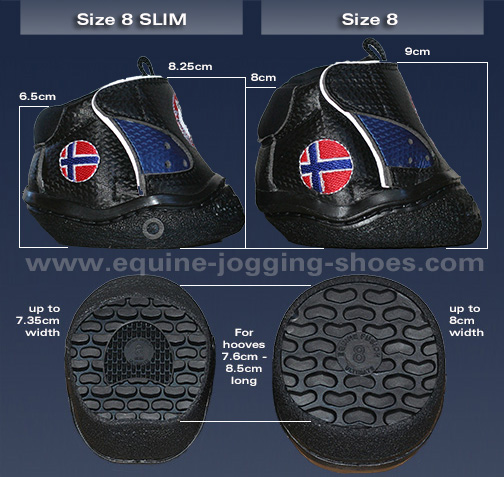 Check out how the Jogging Shoes compare with the Easyboot Mini – click on the image below: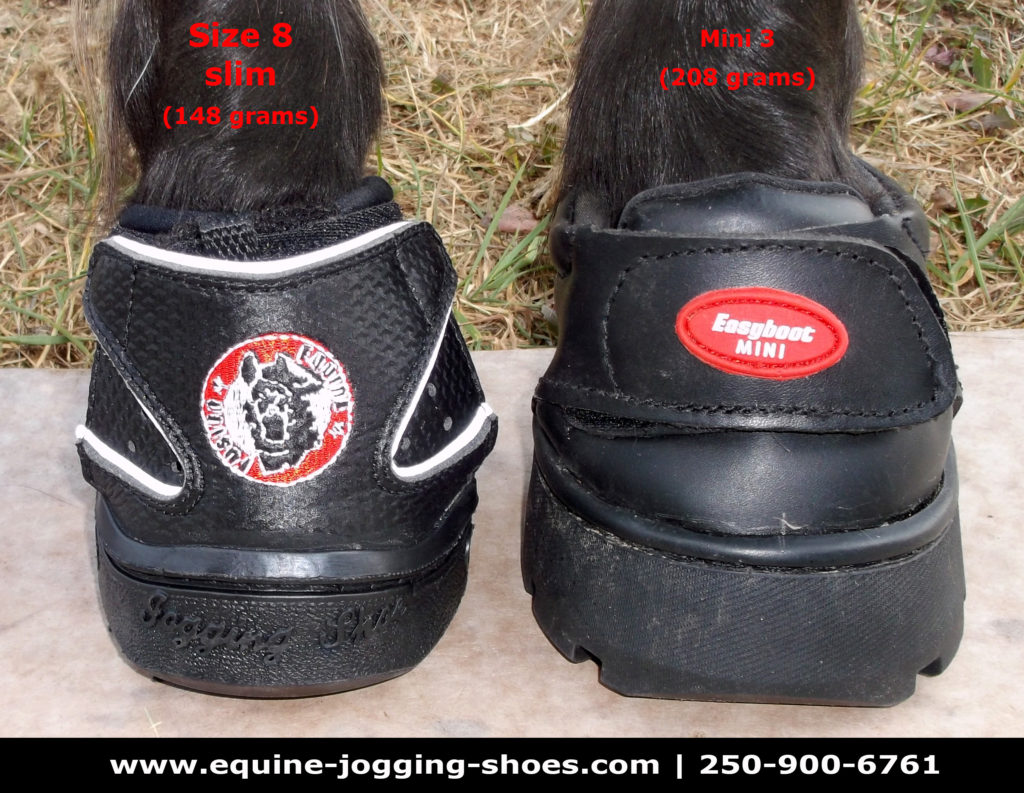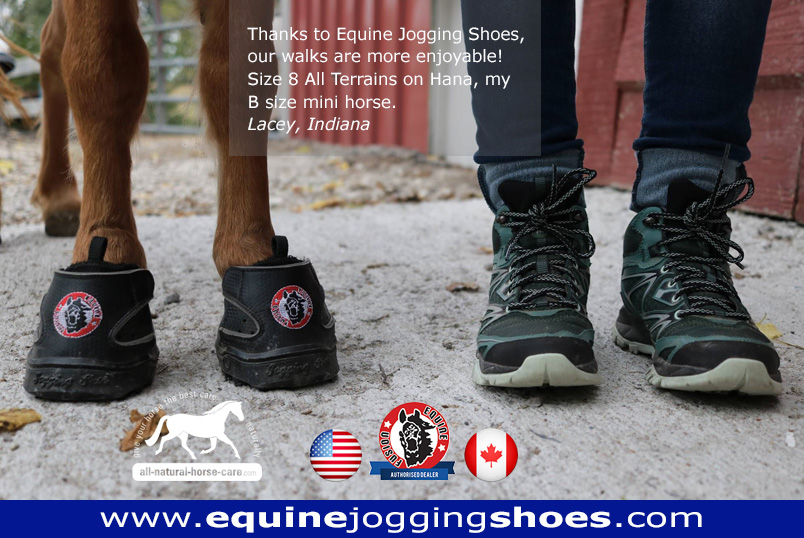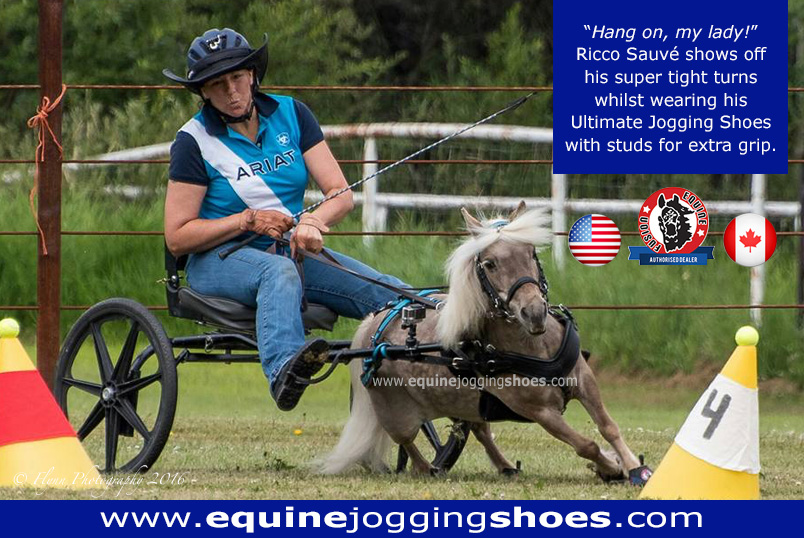 Return from Mini Horse Road Boots to the home page