Ultra Jogging Shoes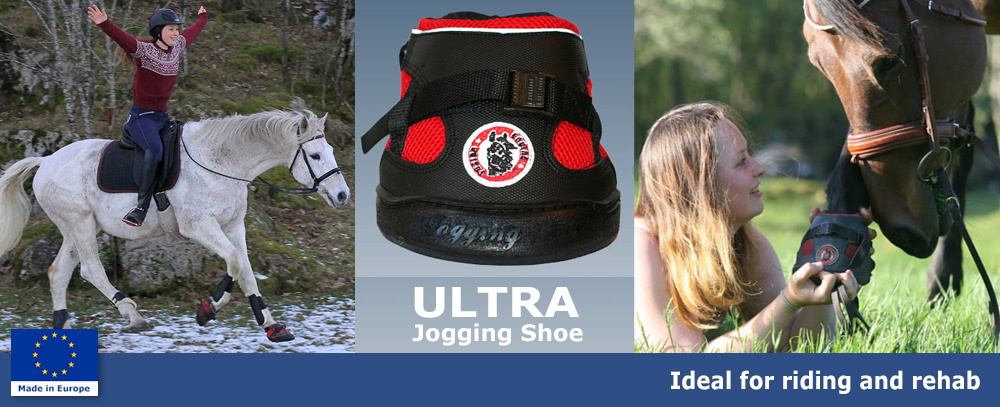 The Equine Fusion Ultra Jogging Shoes offer protection and comfort whilst fully respecting the biomechanics of the hoof. They are the ONLY make of boots on the market that eliminate peripheral loading through their unique, flexible rubber sole – making them the most natural option for your horse.
FEATURES
Soft, flexible, comfy upper that conforms to fit all shapes of hooves
Lightweight, breathable
Super easy to clean – machine wash and tumble dry
Unique, flexible sole that eliminates peripheral loading, protects the hoof and absorbs shock on all surfaces
NEW: Now available with two sole options: Standard or All Terrain
Sole consists of 3 layers: inner layer for comfort, middle layer for strength and bottom layer for durability
Good cushioning on hard surfaces for sensitive hooves
Red/black and black/black colour options
Easy to fit
Available in sizes to fit 10-16 cm length hooves
NEW: The All Terrain Ultras now also come in slim sizes
Sold in pairs
Suitable for both rehabilitation/turnout and all types of riding
PRICE
$190-$220 (US) / $260-$300 (CAN) per pair.
Like our Facebook page to receive information on current discounts
To order click on the relevant store button below
or call and we can take your payment over the phone: 250-900-6761 (Mon-Fri 9-5pm PST).


Click on images below for larger views of each photo.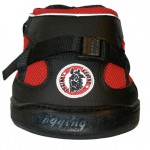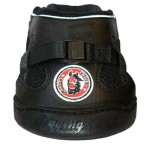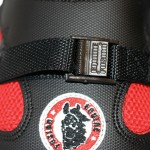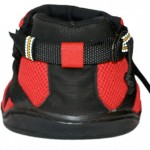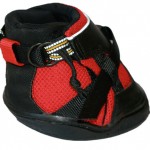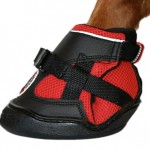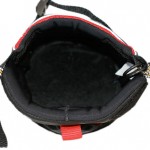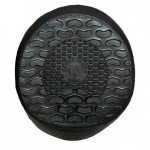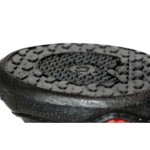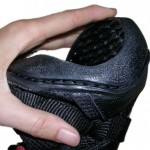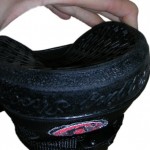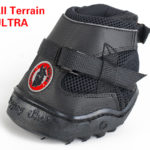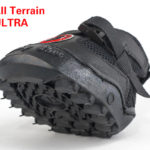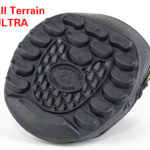 DETAILS
The Ultra shoes are made of a very soft, breathable and comfortable upper, that allows the joints to function without hinderance.
They are secured by velcro fastenings on either side of the boot plus two straps. One strap attaches to the base of the shoe on both sides of the back of the boot, and goes around to the front where it is tightened with a grip clamp. The other strap goes around the top of the boot and is fastened through two metal rings on the outside of the shoe, which ensures a snug fit around the pastern. This fastening system gives a very secure and snug fit.
The sole is now available in two thicknesses. The standard sole center has increased flexibility to provide maximum frog pressure and improve balance and breakover, which helps rehabilitate hoof issues. They are designed to provide good grip on most surfaces whilst still allowing the sliding phase of the hoof on tarmac/asphalt. For extra grip in off-road conditions you can add studs.
The All Terrain sole is twice as thick and has a more aggressive tread pattern. They are suited to all types of terrain and give extra grip on slick mud and extra protection over rocks. They provide more cushioning for tender hooves without the need to add pads. They also provide more durability for those who ride extensively on abrasive terrain.
The Equine Fusion Ultra horse shoe doubles as both a performance boot/shoe for riding, and a therapy boot.
Be sure to measure carefully before ordering. If you need help please contact us for assistance.
ACCESSORIES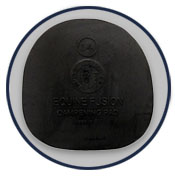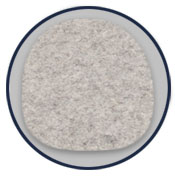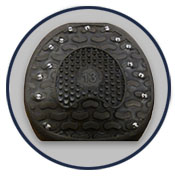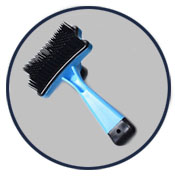 Dampening Pads for added sole cushioning.
Felt Pads for comfort and wicking properties in rehab situations or to help stabilize boots on trickier to fit hooves.
Stud Kit for extra traction.
Velcro Cleaning Brush to keep your velcro in tip-top condition.


PHOTOS OF THE ULTRA JOGGING SHOES IN USE
Click on the image for a larger view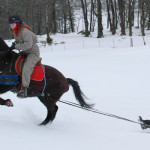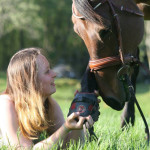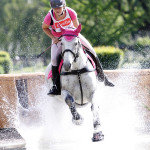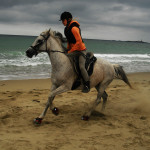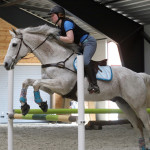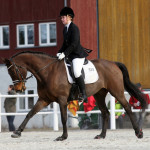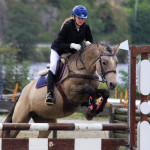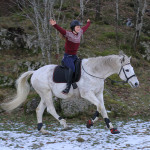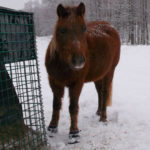 VIDEOS OF THE ULTRA JOGGING SHOES IN USE


Return from Ultra Jogging Shoe to the home page