United States Store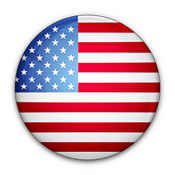 Shipping is $20 per order and most orders are sent from our warehouse in Idaho using Fedex Ground service. Click here to see shipping times with Fedex. If you require a faster services please contact us for pricing before placing your order.
Small orders such as pads/studs or deliveries to PO Boxes will be sent with USPS.
If we are out of stock in Idaho then we reserve the right to mail from British Columbia, Canada using expedited mail which generally takes 4-6 business days to the US.
If you need help with your order including sizing advice please email or call 250-900-6761 (9am-5pm PST Monday to Friday).

Ultra
Sizes: 10-15
Red or Black
$190 US per pair
Click on image for more info

All Terrain Ultra
Sizes: 10-16
Black
$220 US per pair
Click on image for more info

Ultimate
Sizes: 7-16
with slim sizes
Red or Blue
$105 US per boot
Click on image for more info

All Terrain
Sizes: 7-16
with slim sizes
Black
$107.50 US per boot
Click on image for more info

Dampening Pads
Pre-cut to fit
sizes 7-16
(slim sizes require minor trimming)
$20 US per pair
Click on image for more info

Felt Pads
One size
Cut to fit
Template included
$20 US per pair
Click on image for more info

Stud Kit
Enough for two boots
Ultra/Ultimate or All Terrain
$40 US
Click on image for more info

Velcro Cleaning Brush
$7 US
Click on image for more info